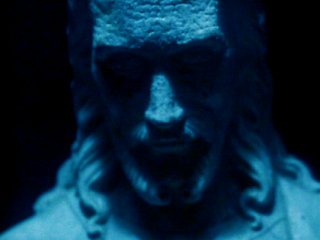 Loved Edge Of Darkness? Well you might also like:


THE X-FILES


Like your TV dark? How about a multi-layed plot, worldwide conspiracies and the occasional action sequence? If you've been put off watching this groundbreaking US series because you think it's all about aliens then think again. Like Edge Of Darkness, it starts slowly (the conspiracy arc doesn't really kick in until the second season) and requires some concentration. We'll go so far (at the risk of outraging a few Brits) as saying this is the closest thing to Edge Of Darkness made on either side of the Atlantic.


THE SINGING DETECTIVE


The late Dennis Potter's masterpeice, made around the same time as Edge Of Darkness, makes you wonder what they were putting in the water at the BBC canteen in the mid 80s. A abstract black comedy with some fine acting and music. Highly recommended.


NATURE BOY


Powerful and raw BBC mini series which shares many of the sames environmental themes as Edge Of Darkness. Again, family loss propels the main character into a mysterious and disturbing journey. Viewer discretion is advised; it lacks the violent gunplay of Edge Of Darkness but there's some stark nudity and language on show here that may offend some. The bleak and surreal final episode is very reminscent of 2001 A Space Odyssey.


BLADE RUNNER


This atmospheric 1982 film will appeal to Edge Of Darkness fans who like their viewing dark, rainy and atmospheric. A tense thriller with heaps of religious symbolism and a gorgeous score by Vangelis. Viewers are strongly advised to stick with the widely available Director's Cut.


JAMES BOND


Check out the EDGE OF BOND section on this site.


THE FABULOUS BAKER BOYS


OK, this has absolutely nothing to with Edge Of Darkness, but we like it alot so do as you're told and watch it.



Disagree with the above choices? Leave a comment on the MESSAGE BOARD.

Recommendtions can be submitted via email to the Northmoor Security Director. Just tell us what you're recommending, and why, and if we're in a really nice mood we may consider your suggestion and list it here.